Michelin's range of street, track day and racing tires offer quick warm up and share the same architecture, dual compounds and tread patterns for effortless sport bike set-up from street to track.
Optimum dual compound distribution
MICHELIN® 2CT and 2CT+ Technologies optimize the placement of carbon black and silica compounds for enhanced grip.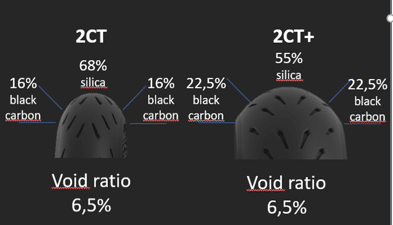 The low void ratios offer maximum slick zones for enhanced dry grip during on-track use.